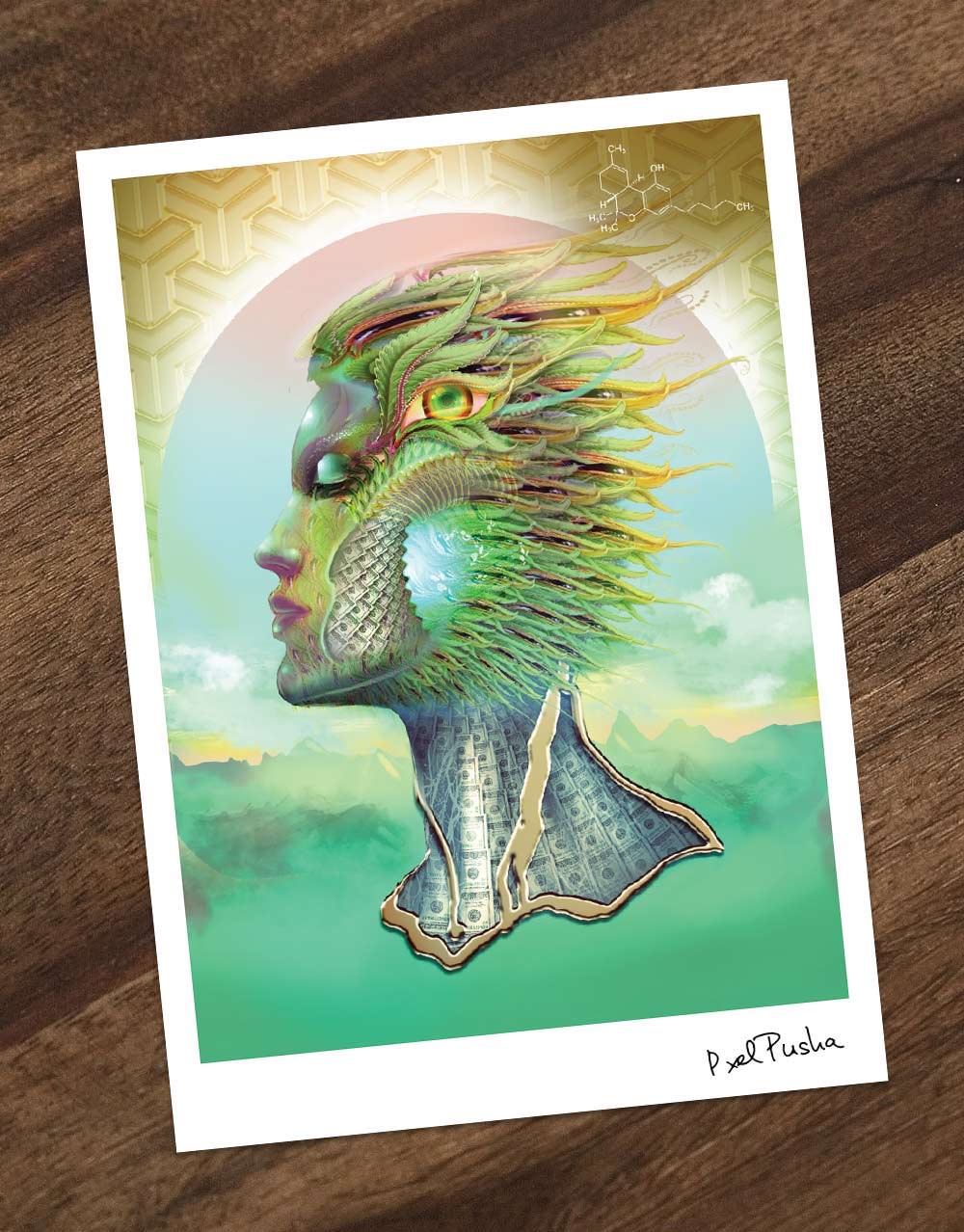 ---
LIMITED TO FIRST 100 ORDERS IN DECEMBER
FREE Signed Print by Pixel Pusha
Every month we start if off with a limited edition binge offering. The products will range from signed pictures & rolling trays to USB drives with exclusive content from the friends of the binge. Once the amount of products we have are gone...that's it. Your homie will be the one with the cool swag. The only way to beat them, is to be one of the first orders. Make sure to sign up for our email list so that YOU will the first one getting access to the goods every month.

This month we have a signed 5.5 x 7.75 glossy print of the 2016 Binge design THC. Frame it, tack it up, give it to your homie as a cool as gift. Just appreciate this bad boy, you will get mad woke street cred being the owner of it.
This promo will be removed as soon as first 100 orders are placed.